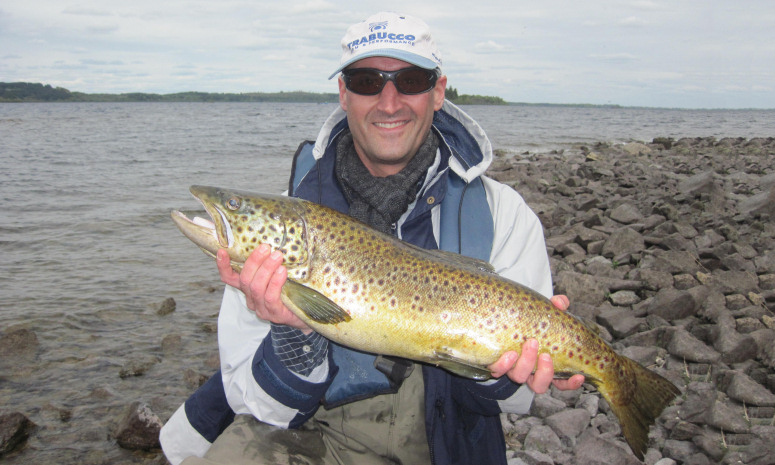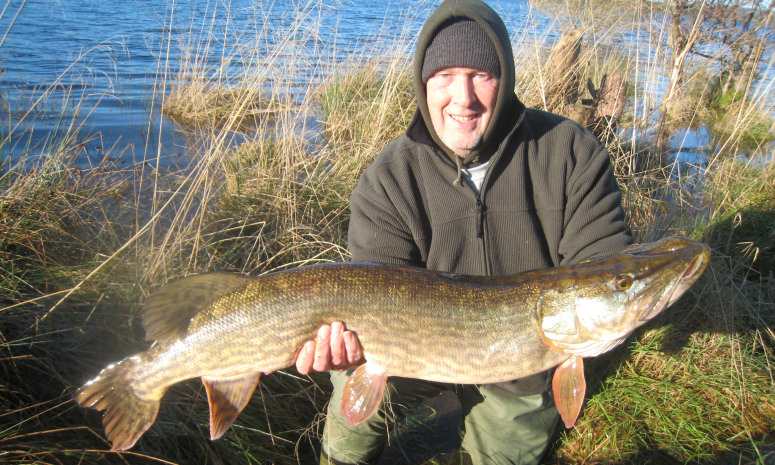 At 42,000 acres, and 33 miles long by 8 miles at it widest point this is the largest of the Great Wetstern Lakes.  The fly fishing starts in February when anglers target shrimp feeding trout on the rocky shallows.  Mid March sees the Duckfly hatching followed by the Lake Olives and the Mayfly during April, May early June.  June-July is all about early morning dry fly fishing over Caenis feeders with evening buzzer and Sedge(caddis) fishing..  During August-September, shoalingDaphnia feeding trout are targeted over deep water areas.  The quality of the wild brown trout is superb with fish of 3 to 6 lb regularly caught, especially by skilled dry fly and nymph anglers.
The lough has a big run of Spring Salmon and Grilse during the summer.  Many are caught on traditional wetfly tactics when conditions are suitable.
There are many areas that harbour large pike and the fly angler is always in with the chance of catching the fish of a lifetime.  My own personal best pike on the fly of the Corrib is 24 lb and I have lost bigger.